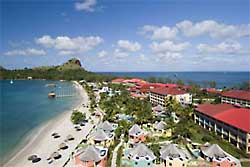 Sandals Grande St. Lucian Spa & Beach Resort
A 301-room, 17 acre resort for couples only sits on a spectacular peninsula, surrounded by the warm Caribbean Sea. Pigeon Island, home to our annual St. Lucia Jazz Festival, combines historic British & French flavor that unfolds at Sandals.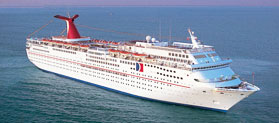 5 Days Western Caribbean from Tampa, FL
Cruise from one sunny tropical isle to another in the glittering turquoise seas of the Western Caribbean. A Carnival cruise to the Western Caribbean offers idyllic days of swimming, snorkeling, and strolling pearly white-sand beaches and romantic nights beneath the twinkle of clear, starry skies. Explore many wonderful ports of call on your Western Caribbean Cruise.