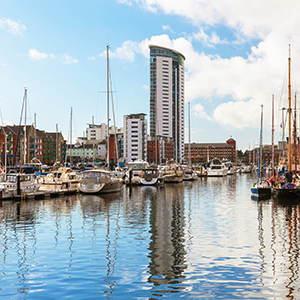 BritRail Special: London, Cardiff, and Swansea
Go west into Wales from London with this itinerary. With London, we've added the capital of Wales, Cardiff, along with Swansea, best known for being the birthplace of Dylan Thomas as well as a captivating port town. Cardiff provides a wonderful backdrop to London with its old and new. The revitalized Cardiff Bay area as well as the many arcades and markets, which are brimming with Welsh crafts and the delicious Welsh cakes, make Cardiff a must for visitors to Wales.
9 Day Irish Adventure
Maximize your vacation time with this fast-paced tour that takes in all the major highlights of Ireland north and south.